Blog two from Chelsea Court Place!
United Kingdom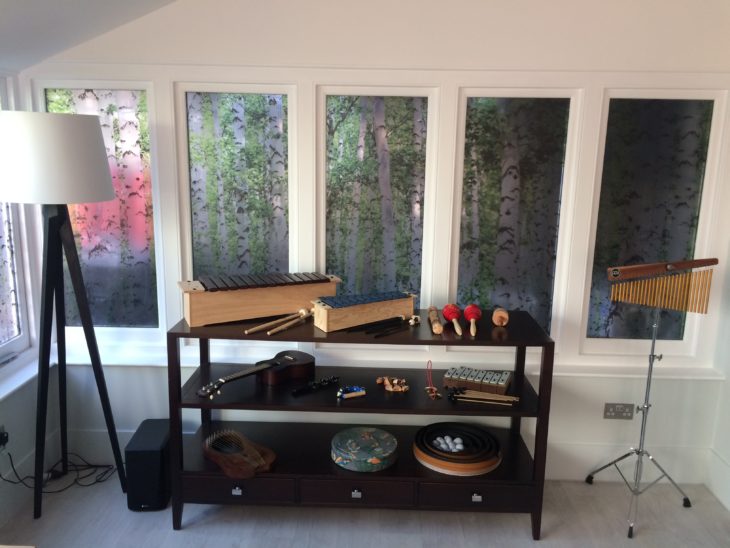 Susanna Bajali reflects on the progress being made at Chelsea Court Place as the end of the project nears:
Things are going really well here at Chelsea Court Place. All five participating members of staff have now had a go at leading music groups by themselves. I have been so impressed by their bravery and enthusiasm to get involved – it's really not an easy thing to do, after a few weeks training, to lead a music session with your colleagues and a music therapist watching!
As always, it is the responses from the residents that are the most encouraging and heart-warming. One lady last week thoroughly enjoyed conducting the group in a free improvisation and announced at the end, "I'm at the top of the band! I never knew I could do this!" There have been so many moments like this – of residents discovering new possibilities through music-making, and also staff discovering new sides to the residents that they have never seen before.
As you can see in the picture, a new shelving unit has been brought into the 'Sun Room', where we have been having our groups, which displays the instruments beautifully and means that they are very assessible to use – not only for the regular groups but also spontaneously at different times during the week.
Next week will be our final time together to reflect on the project and plan for how the staff will take their learning forward. I have high hopes for them!
Related projects
Introductory training
2019

On-site skill-sharing: Chelsea Court Place (London) 2019

United Kingdom