Celebrating our 2019 IMM Award recipients
United Kingdom
Children
Disability
Projects
IMM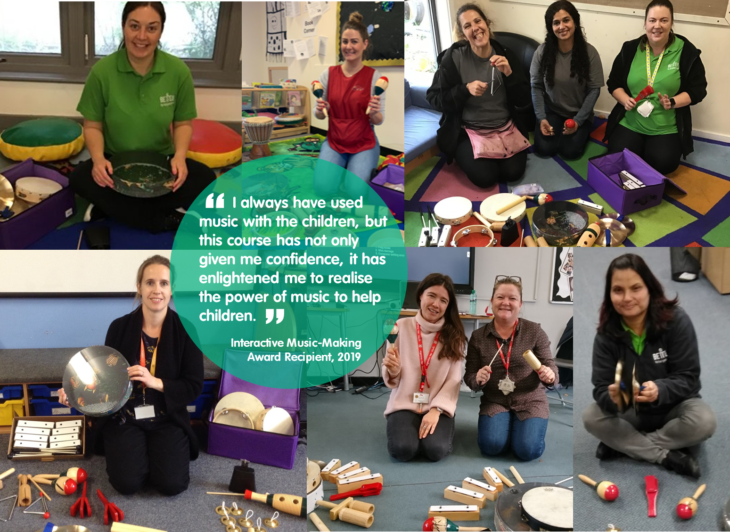 Our Interactive Music-Making training course is now in its eighth week – how time flies! We're sharing this collage of our 2019 IMM Award recipients to celebrate the efforts of all our students, and also to remind our followers of our IMM Award Scheme.
Seven of our students received an Interactive Music-Making Award, which provides a free place on the training course, travel/cover costs and a set of musical instruments. The Scheme enables settings with the most need to access music, despite the impact of rising costs in the early years sector.
Without the Awards, many of our Interactive Music-Makers would not have been able to undertake the training.
If you're interested to find out more about IMM, check out its dedicated website for more information.
Related projects
Introductory training
2019

Structured training: Interactive Music-Making (London) 2019

United Kingdom