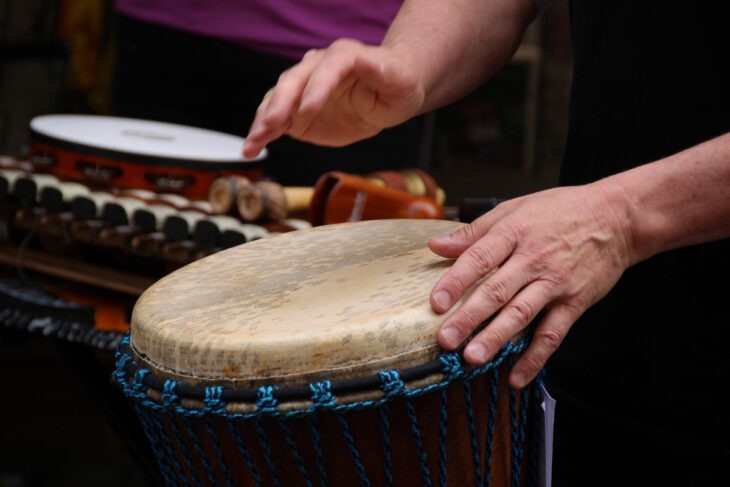 Although it's not entirely unheard of to encounter some level of doubt or cynicism, all around the world we consistently find caregivers to have an appetite for training and a belief that introducing music can optimise care and improve outcomes for vulnerable people. 
Yet while our approach is typically warmly received on a small-scale or local level, one of the biggest challenges both we and our Local Partners encounter is how to promote music as therapy to a wider audience – to generate interest and enhance its standing in people's consciousness to raise awareness of its benefits. 
The role of PR
Our Local Partners are not the first to face this challenge. In the UK, it took decades for music therapy to gain formal recognition. Juliette Alvin is widely credited with pioneering British music therapy in the 1950s. However, alongside the clinical and professional work of people like Juliette, music therapy benefited from much wider promotion to achieve the recognition it holds in the UK today. Our own director, Alexia, stumbled upon it when she caught a tv programme about the Nordoff-Robbins Music Therapy Centre and its work – fronted by Paul McCartney – back in 1998. In fact, since then Nordoff Robbins' continued collaborations with high profile musicians has undoubtedly brought music therapy to the attention of wider audiences than would ever see a music therapy session. 
But it's not all about famous people and films. Organisations like the British Association for Music Therapy, and campaigns like Music for Dementia have all contributed to helping the public find out about, understand, access and champion the importance of music therapy nationally. 
What do we mean by PR?
PR – or public relations – is described as the practice of managing and disseminating information from an organisation to the public in order to affect its public perception. It encompasses all aspects of external communications, but in this particular context we're really referring to media relations such as newspapers, magazines, tv and radio, online and social media, and the development of materials like photographs, posters and flyers.
Focusing on our work as an organisation, in recent years we've increasingly explored different public relations approaches as a means to promote our activities. We've used it to raise our profile by aligning us with national efforts to improve dementia care, as well as more tangible aspects of our project delivery like improving recruitment for our Interactive Music-Making structured training course, and driving awareness and fundraising with our Radio 4 Appeal and #MusicCan campaign on social media.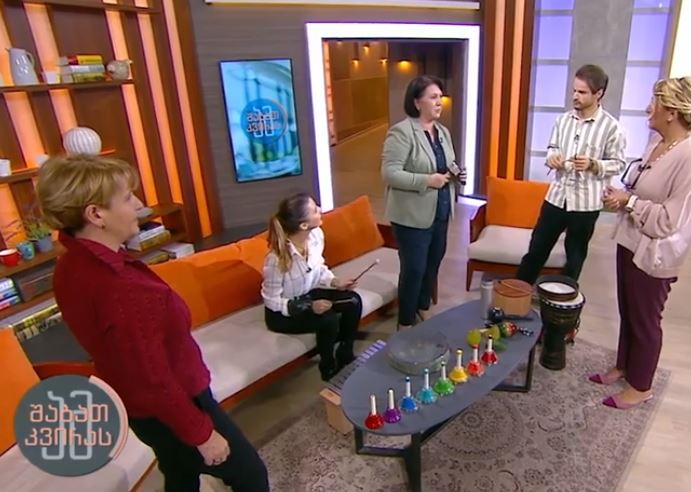 We've grown to recognise the crucial role PR can play in developing an organisation's reach – or even advance music therapy on a wider scale. So, inspired by our Georgian Partners' recent tv appearance and reflecting on our own experiences, we are including an international PR fund for our Partners around the world to use to progress their efforts.
What the fund is for
As ever, we prioritise partnership as the cornerstone of all of our activities. This means we have ringfenced funding for PR activities, but we will be Partner-led with regard to exactly what shape these activities will take. However, to kickstart the conversation and provide some inspiration and guidance, we'll be developing some introductory resources to be shared with our pioneering Partners around the world. Topics covered will include approaches like contacting local papers, commissioning professional photography, running a campaign and using social media.
While it's something we've not ever done before, it's certainly an exciting development. Whether it helps increase awareness, increase interest in a local music therapy service or gives our Partners' marketing materials a more professional appearance, it's part of our strategic commitment to seek capacity strengthening opportunities for our Partners and something we believe can play a key role in their continued championing of the use of music.