Interactive Music-Making is a Finalist for the Nursery World Awards 2020!
United Kingdom
Children
Disability
Projects
IMM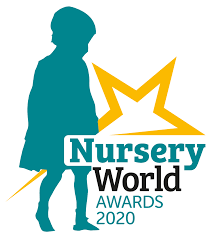 We were so pleased to find out this morning that our structured training course here in the UK, Interactive Music-Making, run in partnership with Oxleas Music Therapy Service, is a Finalist in the Inclusive Outcomes category for this years Nursery World Awards – along with the wider IMM network of dedicated early years practitioners. This category celebrates "services or projects that promote equality of opportunity and the best outcomes for all children, regardless of ethnic origin, special needs, background or disadvantage," which is exacly what IMM was created to do.
We are so proud of everything our Interactive Music-Making partners have achieved since the very first IMM Course ran back in 2010 – this nomination would not have happened without their dedication to musical development in early years, and in going the extra mile to bring meaningful music to the often vulnerable children in their care. We hope this will be a boost to everyone running their IMM sessions at the moment, despite the obstacles the Coronvirus is placing in their way. IMM also could not happen without our Oxleas partners with whom we have jointly designed and run the course since 2010.
It also feels fitting that this year is both the tenth anniversary of IMM, and a time when the IMM Course is adapting to a very new envrionment, due to the Pandemic. This time round, the IMM Course will run from January-June 2021. It will still be primarily face-to-face teaching, but will also be digitally enhanced, to support students' learning despite self-isolation and/or local lockdowns. To find out more about taking part in IMM, have a look at its dedicated website, here, and sign up to our IMM Mailing list here. To ask a question, just send us an email.
The Virtual Awards Ceremony will take place in February 2021, when the winner will be announced.
Related projects
Introductory training
2019

Structured training: Interactive Music-Making (London) 2019

United Kingdom