International Partner Survey Report: Myanmar (နိုင်ငံတာကာလုပ်ဖော်ဆောင်ဖက်များရဲ့ စစ်တမ်းအစီအရင်ခံချက်)
Myanmar
Adults
Children
Dementia
Disability
Elderly
Mental health
Young people
Projects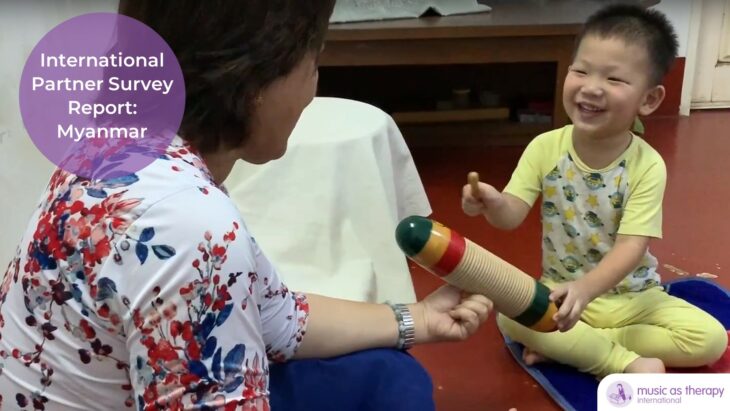 The pages from our International Partner Survey Report presenting the feedback of our Local Partners from Myanmar can now be read below. Music as Therapy International started working in Myanmar in 2019, making it the newest country that the charity works in, and it is great to know that our Partners could see how beneficial music is for the children in their care.
A few pages of the report has also been translated into Burmese which we shared with our Local Partners in Myanmar. To see the Burmese version, click the button below. Alternatively, the English version can also be read below.
Want to read the first few pages of the report? Click here.