Time for change on the Board of Trustees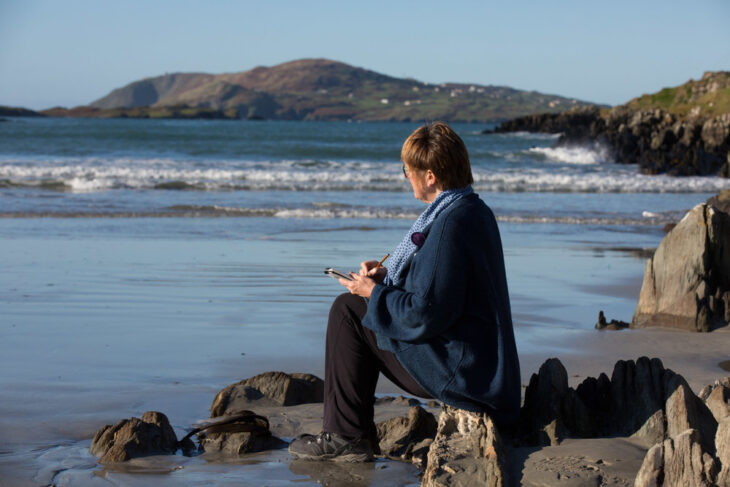 My career was divided between working in the world of special educational needs for over thirty years whilst also pursuing a career as a visual artist. It was my sister who was the musician and was constantly expounding the value of music therapy and its benefits in supporting communication, emotional exploration and expression. As a visual artist, I also recognised and understood the importance of the arts in our lives. These views hummed throughout my work with children and young people with additional needs.
Once I retired from working in education, I felt an unexpected vacuum in my life. I did not want to continue with voluntary work directly involved with education, but I wanted to find an area to which I could bring some of my experience. Ideally, I hoped to find something that brought together my experience in education and my passion for the arts.
A friend was already involved with Music as Therapy International and happened to mention that they were looking for an additional Trustee – preferably someone with a background in education.
At that point, Music as Therapy International was already established as a small yet well-regarded charity, with projects across the world from Romania to Rwanda. The core team comprised Alexia, the charity's founder and indefatigable Director, part-time admin support and an army of experienced and dedicated music therapists who gave their time voluntarily to support the charity and its projects.
In my first meeting with Alexia, I was struck by her extraordinary energy and can-do attitude. At that point, the charity was planning to develop a greater focus on their work in the UK. Projects were already taking place in both care and early years settings, and the programme for training of staff working in early years settings was ripe for expansion. Alexia was very clear-sighted about how the charity could use my experience and skill set as Trustee; I was excited about the work and felt that I did have something to offer the organisation. After the appropriate discussions and processes, I joined the governing body of the charity.
Being a Trustee of a charity is a serious and responsible role as Trustees have legal responsibility for the charity's organisation, finances and safe-guarding policies. It is also great fun!
Fortunately, a well-balanced board of Trustees means that one does not have to be knowledgeable or have great in-depth expertise in all areas. A valuable Trustee can also be someone who simply has an enthusiasm for the work of the charity, but whose special skill is being able to stand back and be a 'critical friend': someone who can look objectively at issues, challenge ideas and ask questions of the information given to us.
During my time as Trustee, we saw work develop hugely in UK Early Years settings and the care sector. I was the Lead Trustee with responsibility for safe-guarding. For this, I received regular, accredited training alongside members of the now much extended core team.
Safeguarding has to be at the forefront of everyone's minds when working with vulnerable people in whatever country and whatever context. We have had to be ready to consider thoughtfully local norms, whilst always keeping the vulnerable person at the centre of our thinking, so we can work with those around them to support their best interests.
Safeguarding does not stop with the vulnerable children and adults with whom we work. We also take very seriously our duty of care to those people who contribute to our projects in the UK or overseas.
I have recently stepped down as Trustee after seven stimulating years of involvement with Music as Therapy International. As an interim measure, the charity has put in place a safe-guarding consultant to support them in their activities while they look for the next Lead Trustee for safeguarding. I would, however, wholly recommend the experience of being Trustee and most especially of this very special charity.
Although I have moved away, I intend to continue as a friend of the organisation and look forward to seeing its work grow and gain even wider recognition and success working with some of society's most vulnerable members.