Tune in to our BBC Radio 4 Appeal!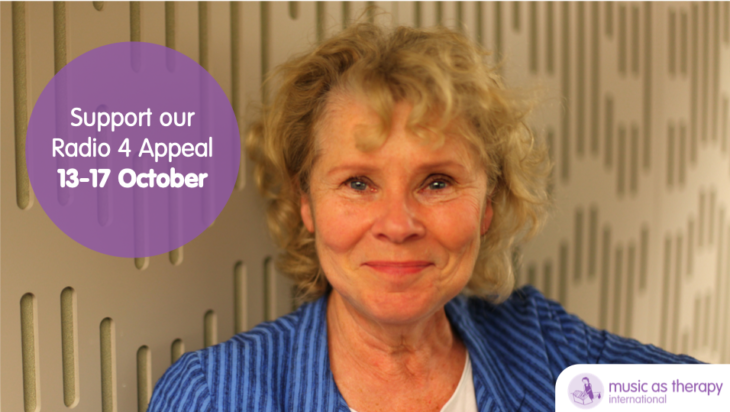 Music as Therapy International has been selected as BBC Radio 4 charity appeal of the week this October!
We are thrilled to announce we have been selected as a BBC Radio 4 charity appeal of the week for 13th – 17th October 2019.
Please tune in to hear Imelda Staunton CBE tell the story of Audace, one of our Local Partners working with disabled children in Rwanda, as well as to find out how you can support our work.
Our appeal will be broadcast on BBC Radio 4 at the following times:
Sunday 13th October at 07.55 and 21.25
Thursday 17th October at 15.25
You can find more information on our Radio 4 Appeal page, which will be updated with a link to the BBC website as soon as our Appeal is live.
Thank you for your support!