Week five of our Caol School project
United Kingdom
Children
Mental health
Disability
Projects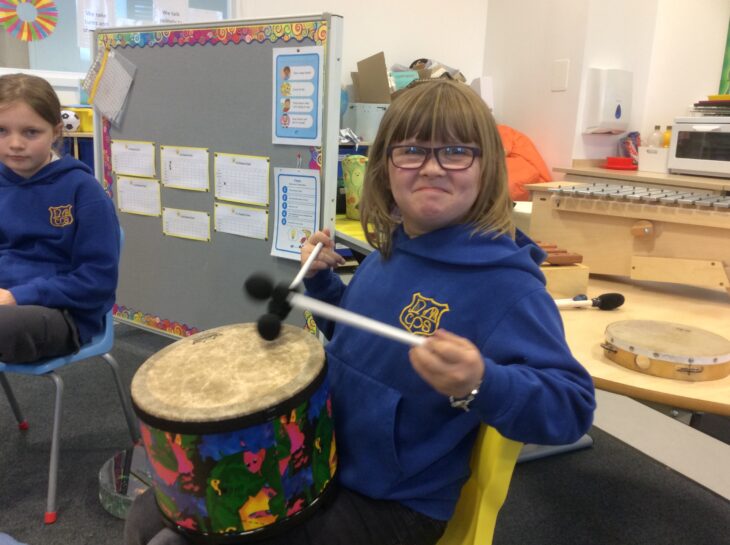 As our final week of the Caol School pilot project approaches, Clare Reynolds reflects on the progress made by staff and children:
Week five! How did that happen?
Despite absences and the constant threat of Covid we had a very successful fifth week last Wednesday, which saw all the training staff who were able to be in school leading their groups or assisting with activities. It was so wonderful to see the growing confidence of the staff and their energy and enthusiasm to give things a go. The lead photo for this blog is a participant in our oldest group, Group Two, which was led fully by one of our staff members today.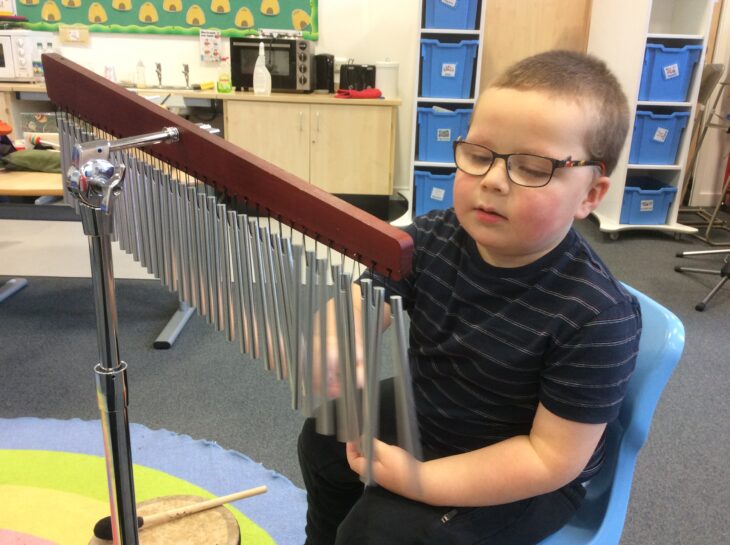 There is also clear progress for the pupils who are participating, particularly those who have not missed any sessions. This is evident in their focus and concentration, the social interaction between them and their ability to wait more and follow the leader.
This week is our (almost) final week, during which all the staff will be taking over sessions and the training will nearly be complete. We'll be having one final session next Wednesday, 8th Dec, to celebrate the project and give out certificates and go over one or two last activities.
It's so exciting to be able to be handing over our Music as Therapy International project to such a capable and positive staff team. Well done Team Caol!
Missed Clare's last blog? Find it here!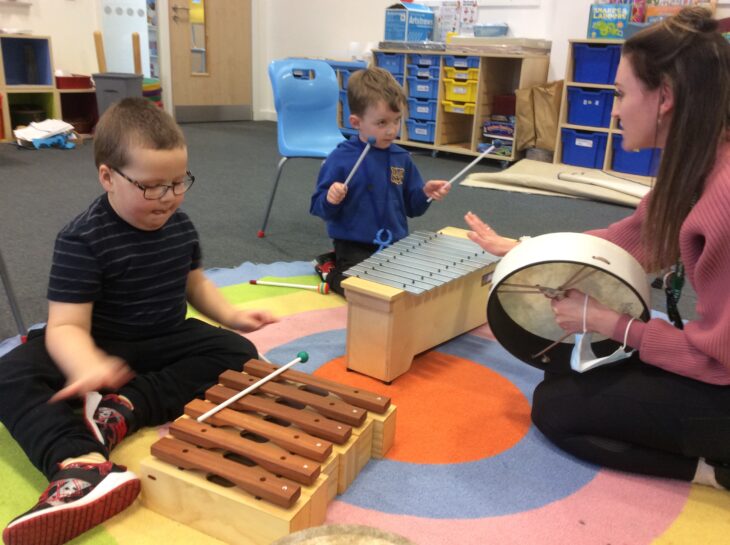 Related projects
Introductory training
2021

On-site skill-sharing: Caol Primary School (Fort William) 2021

United Kingdom