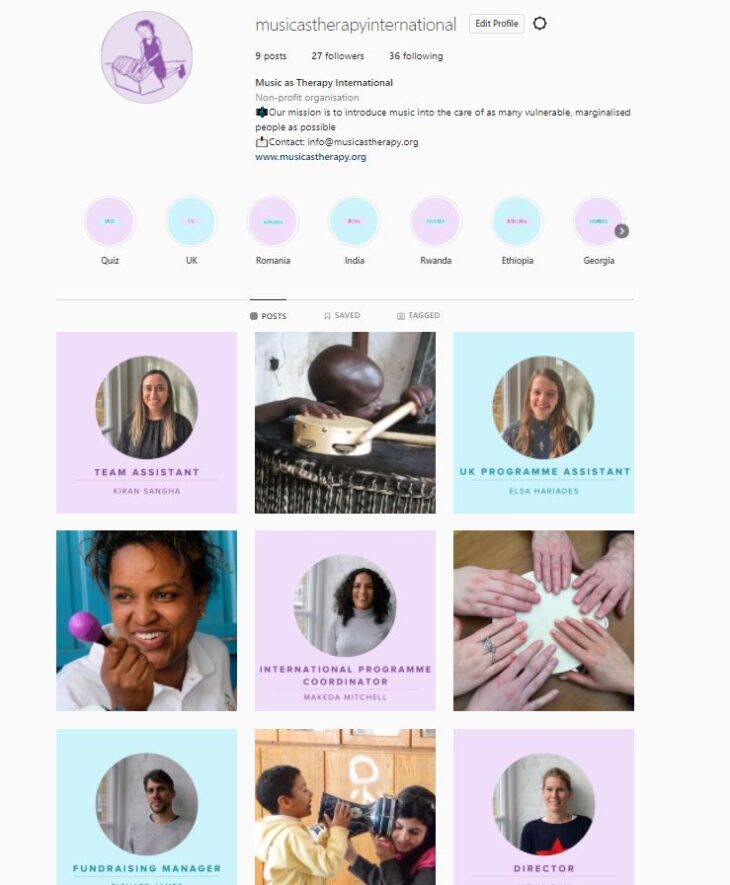 I've now been working with the charity for a couple of months and have really enjoyed getting to know the team better, learning more about our different projects and how we operate internationally.
As many of you will know, we already have a strong presence on Facebook and Twitter, but having seen how many amazing photos we have, I think we could be doing a lot more with them. I'm hoping that starting an Instagram page will give me a platform to share all of these with you, giving you more of a visual insight into what our programmes entail.
With over 1 billion annual users, Instagram is rapidly growing, whilst Facebook usage has seen a decline in recent years. The platform is becoming hard to ignore as engagement rates in the non-profit sector average at 1.41%, with Facebook at 0.13% and Twitter at 0.055%. Instagram users are more likely to interact with our content and with the use of hashtags and Instagram's explore page, I hope to expand the reach of our charity. Given the majority of users are aged 18-34, I think that sharing the joy of our work and the benefits of music could help inspire young people to donate or even fundraise for us.
My favourite feature of Instagram is its microblogging nature. I can use this to share snippets of information on how our projects are going, making it incredibly easy to keep up-to-date with our latest news. The spontaneous and fun nature of stories gives you the chance to get to know us better and we can show you more of what goes on behind the scenes – it will almost feel like you're here in the office working with us! Instagram stories will help us maintain a more personal relationship with our supporters, allowing us to engage in more conversations with our followers who are eager to learn more about what we do and then hopefully support our cause.
Instagram is also a great platform known for spreading the love, as the stories feature gives us an opportunity to champion other organisations in the same field, whilst allowing others to do the same for us – a great way to grow our following!
I hope you will join us on this new avenue of ours and I look forward to sharing some of our wonderful pictures with you all.