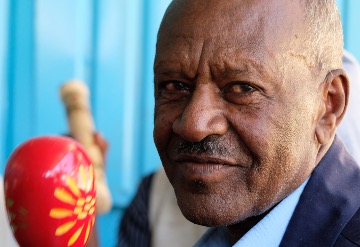 As we increase our reach and impact around the world, gifts in wills are central to our plans for the future. By leaving a gift in your will, you will help us to look ahead with confidence and ensure the legacy of our work is a genuinely lasting one.
There is more than one way you can leave a legacy:
Cash gift
The gift of a fixed sum of money is also called a pecuniary gift. The value of this type of gift will go down over time as the cost of living increases.
Share of your estate
Also known as a residuary gift, this is the remainder of your estate after you've provided for your friends and loved ones.
Specific gift
The gift of a particular named item that you want to pass on, such as a painting, music collection, piece of jewellery, or even a property.
Gift in Trust
A gift for someone to use over a specified period of time. Once that period has ended, the gift can be passed on to someone else, or even a charity.
For more information on leaving a gift in your will please download our legacy giving booklet. To inform us of an intended gift, please fill in the form below.
In memoriam donations
A donation in the memory of a loved one is a wonderful way to celebrate their life.
The memory of someone special can live on through the work of Music as Therapy International, which can provide some comfort and a way to remember someone close to you.
We are always truly grateful to people who consider donations either in memory of their loved one or in lieu of flowers at a funeral. No matter the size, these heartfelt gifts will help us pursue our aim of making music an integral part of care for vulnerable children and adults, wherever in the world they may be.
Let us know your plans
Informing us of your intentions to leave a gift in your will enables us to plan our future activities more accurately. Please fill in the form below or email us if you'd like to let us know your plans.