Alexia gives talk on 'The Musical Connection' at TEDx Frensham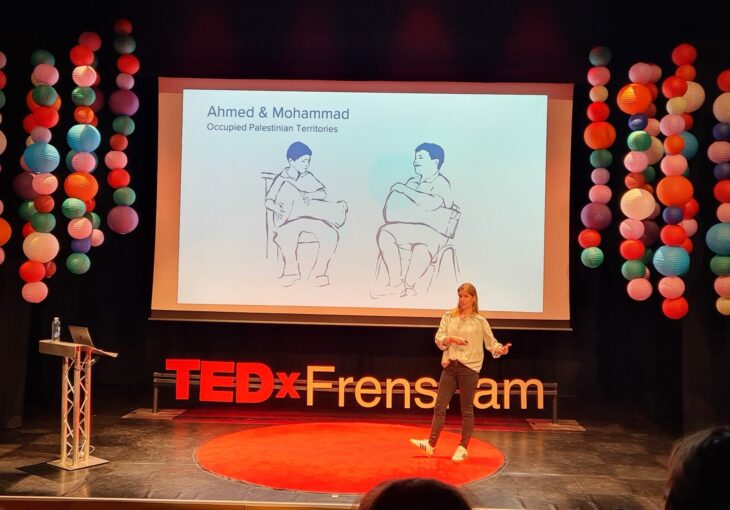 Our founder and director, Alexia Quin, gave a talk last weekend (30 April) to an audience at TEDx Frensham, titled 'The Musical Connection'.
Drawing on examples from her work with Music as Therapy International, including in Ethiopia, Occupied Palestinian Territories and the UK, Alexia's talk reflected on experiences throughout her life where music has repeatedly demonstrated it's unique ability to connect, motivate and inspire us.
The talk was one of more than a dozen on the day, all of which focused on the theme of being 'Human Together: Celebrating our Kaleidoscope.'
Alexia's full talk will be viewable on the TEDx YouTube channel in the near future. We'll be sure to let you know once it's available to watch.