An update from the Intensive Study Training in Jordan
Jordan
Children
Young people
Disability
Projects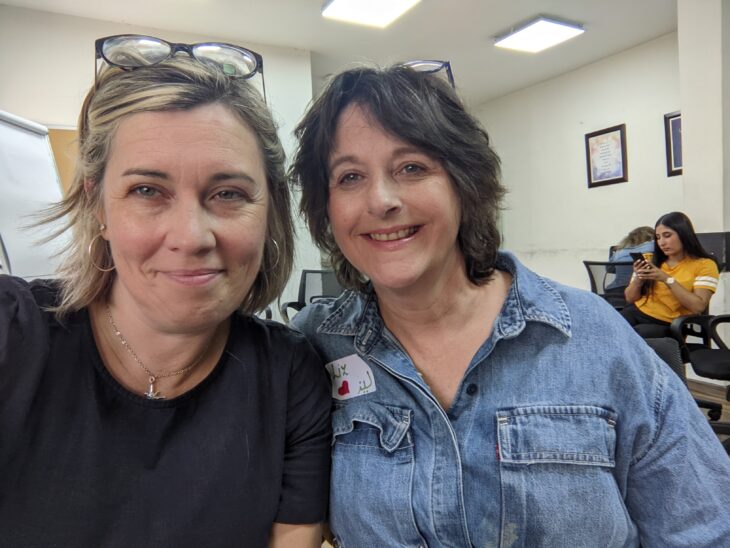 Liz Coombes and Clare Reynolds delivered the Intensive Study Training in Jordan a few weeks ago. Below you can read their blog about how the weekend went:
Well, we have just returned from what was literally a flying visit to Amman in Jordan. Despite the long travelling days there and back it was well worth the effort, and we were greeted with such warmth and kindness from everyone there.
Our goal was to deliver an Intensive Study Training as part of the Music as Therapy International's Distance Learning pilot which is happening in Jordan for the first time this year (for more information about how our Distance Learning course is structured, click here). With the support of Fabienne van Eck from Musicians Without Borders and Rita Haddadin from the charity Caritas Jordan who co-ordinated things on the Jordan side, we were privileged to work with seven wonderful people all keen to know how music can be used in a more therapeutic way. They had a variety of backgrounds with some being professional musicians or music teachers, while others are counsellors and workshop leaders. Many work with refugee populations and provide psychosocial support for families who are facing a range of challenges.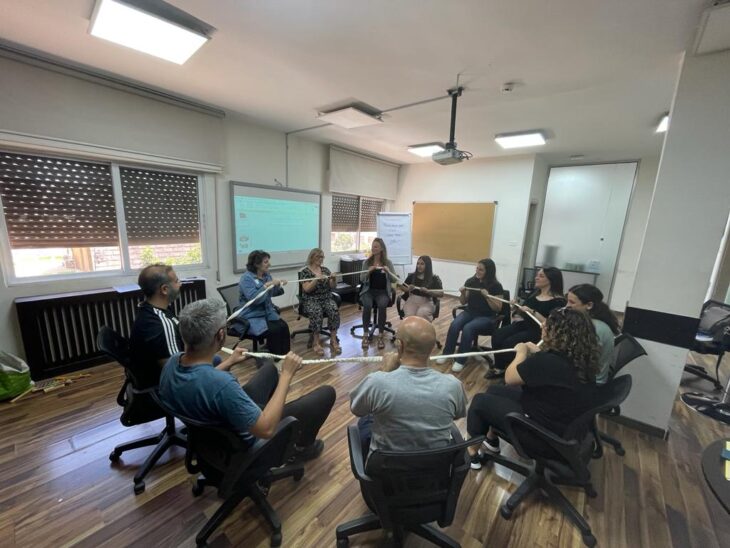 During the training days, we spent time exploring the instruments, making music together as well as looking at video case studies. We were able to reinforce some of the basic principles of music as therapy. The trainees all took an active role and were enthusiastic and eager to learn more. We had some really interesting discussions that meant we had to have our thinking hats on!
The heat of the sun was not the only warmth we experienced; the kindness and hospitality of everyone we met easily matched the 35°C outside. We would like to extend a heartfelt thank you to everyone who made this trip such a success.
Related projects
Introductory training
2022

Distance learning programme: Jordan 2022

Jordan

Children
Disability
Young people