Our plans for Distance Learning in 2022
Romania, Myanmar, Occupied Palestinian Territories, Jordan
Children
Disability
Young people
Projects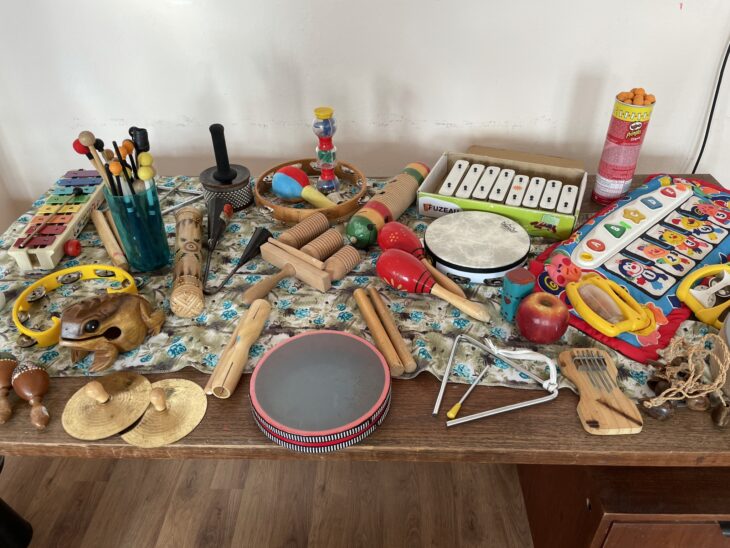 Since its creation in 2011, our Distance Learning model has proven sustainable, impactful and adaptable between diverse contexts and cultures. This year is a fantastic example of this, with the model adapted for caregivers working with vulnerable children and young people in four countries.
Distance Learning in Romania
It's another exciting year ahead in Romania as 11 new students enrol onto our Distance Learning course for 2022!
The course runs from February to December, and students are currently working through the theoretical component of the programme as they hope to develop a deeper understanding of the theory of music therapy.
Following this, students can look forward to participating in our Intensive Study Training weekend in September. This will be delivered by our director, Alexia, alongside two Romanian practitioners, Monika Szabo and Larisa Neculai. Monika is a Local Partner, who we have previously trained and is now the local moderator for the Distance Learning course, and Larisa is currently training in the UK to become a qualified music therapist.
We are proud to launch what is now the 12th delivery of the Distance Learning model in Romania, and we look forward to hearing from our students and their experiences this year.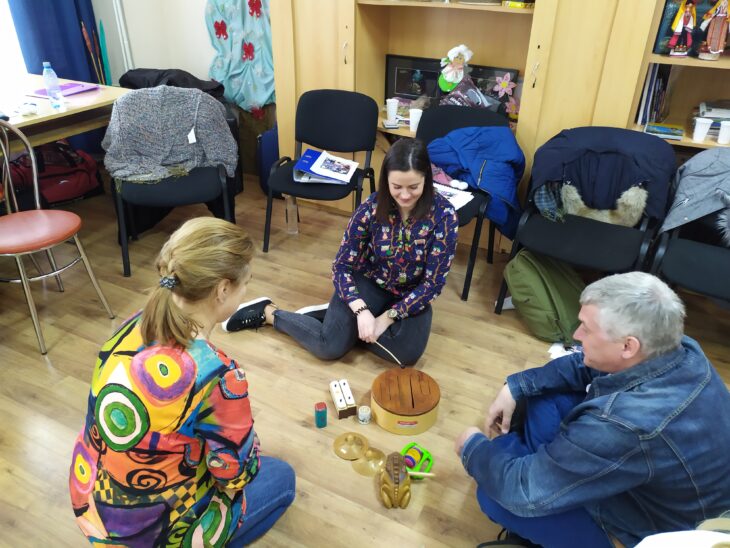 Distance Learning in Occupied Palestinian Territories
As many of you will know, we first extended our Distance Learning course to the Occupied Palestinian Territories in 2015/16 in partnership with Musicians Without Borders. In order to ensure the model was tailored to the local culture – and in response to local feedback during the pilot phase – we adapted the course to offer more in-person teaching, creating a more interactive, hands-on experience for participants.
Unfortunately, after four years of successfully delivering the Distance Learning model in the region, we have had to pause this strand of work for a number of reasons beyond our control.
However, we are working with Musicians Without Borders to take the model into a new territory…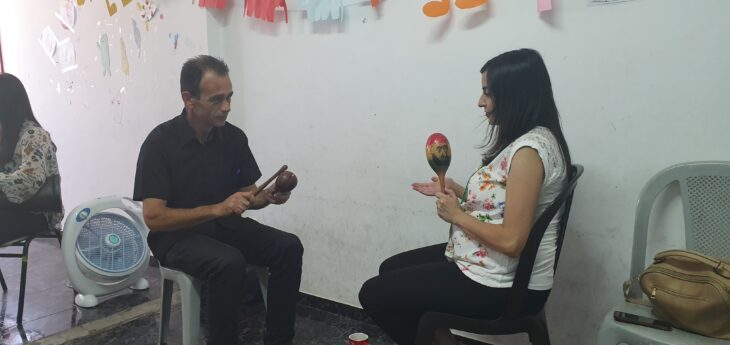 Distance Learning in Jordan
In April 2022, we are planning to launch the Distance Learning in Jordan, following the recommendation of our partner from Musicians Without Borders, Fabienne van Eck.
We are currently working with our partners in Jordan to tailor the Distance Learning model to the local context, plan in detail the course materials and recruit local caregivers to participate in the course.
We are excited by the prospect of piloting our Distance Learning model in Jordan and look forward to keeping you updated with our progress.
Distance Learning in Myanmar
You may remember us talking about extending Distance Learning to Myanmar back in 2020. Due to COVID, we have so far been unable to go ahead with the course; something complicated further by the recent local conflict which has acted as a significant barrier to delivery.
We continue to monitor the situation, remain in close contact with our Local Partners and prepare the necessary resources for an anticipated delivery in 2023.
Related projects
Introductory training
2022

Distance learning programme: Jordan 2022

Jordan

Children
Disability
Young people

Introductory training
2022

Distance learning programme: Romania 2022

Romania