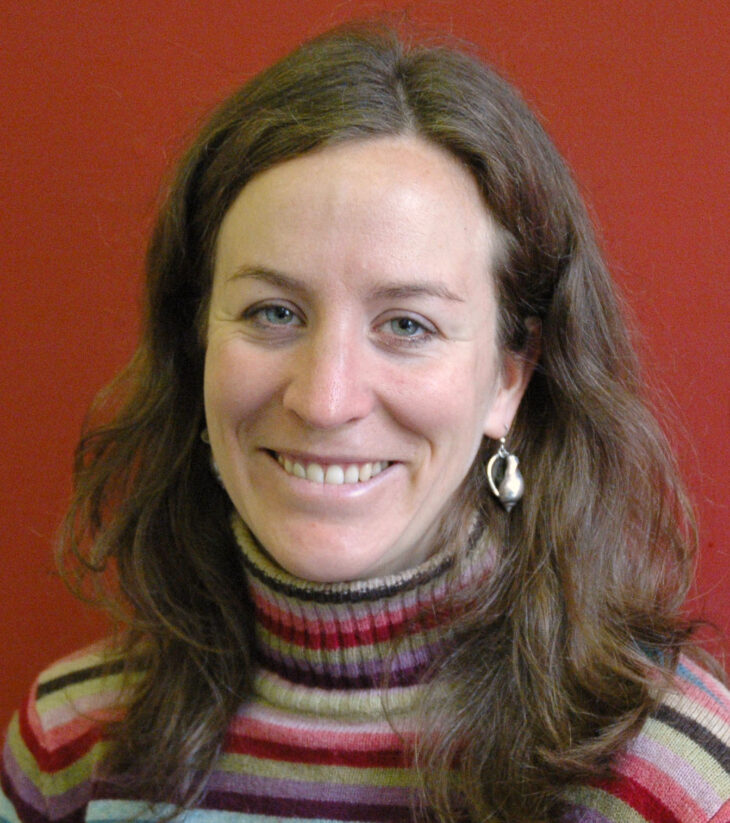 My interest in music is personal rather than professional. My professional life is in the overseas development, climate change and biodiversity arena. Most of my work relates to helping communities in the Least Developed Countries, however, and this commitment to helping the most vulnerable is very much aligned to this organisation's values. This is why the opportunity to be a trustee caught my interest back in 2008 when I joined.
At that time, Music as Therapy International was expanding its programme of work from Romania to other post-conflict and vulnerable countries. My experience in overseas development was of interest to the charity in the context of this expansion. Over the last 13 years I hope this experience has helped with decisions relating to strategy, management and outreach both overseas and in a UK context.
I love being a trustee for this charity. It is a brilliantly managed organisation, run by committed and talented staff. I firmly believe it makes a strong positive difference in the world.
Trustees serve on the governing body of a charity, and as such, I am not involved in day-to-day issues related to running the charity. Ultimately, the trustees have legal responsibility for the organisation's management and administration. As such we check budgets and expenditure and ensure important legal and policy issues – for example in relation to safeguarding and equal opportunities – are in order. The fun bit, however, is supporting Alexia and her colleagues, and challenging them on strategy and major decision-making so they can deliver the charity's activities with integrity and as effectively as possible. The charity's strategy for 2020-2022 has already been developed, and we are on track to meeting these goals despite Covid-19. Trustee inputs will be needed, however, to shape the charity's approaches and activities post 2022.
The trustee role is voluntary but rewarding in many other ways. The time commitment is not onerous, and I find I can fit it in with work and family commitments. It involves preparation and attendance of four trustees' meetings per year, and I provide occasional additional support relevant to my interests and experience as needed.
I am constantly inspired and moved by stories of how music can open doors to a tackling huge array of emotional challenges faced by vulnerable people.
I am constantly inspired and moved by stories of how music can open doors to a tackling huge array of emotional challenges faced by vulnerable people. These stories are personal and powerful; they stick in my mind and draw at my heartstrings, strengthening my conviction in the power of music and my desire to help bring music-related benefits to the people that need it most. Examples include a child in Romania whose anxiety was noticeably reduced for two days after each music therapy session, or a selective mute boy in the UK who gained confidence and was able to dialogue using a drum. I hear these stories and know I am contributing to something worthwhile.
Music as Therapy International's successes are also demonstrated by broader evidence too. Our recent International Partner Survey, for example, highlights how the charity has supported over 50 care settings around the world. These care settings have used music for – on average – seven years. This is important because unlike so many development projects I see in my professional work, the benefits from our involvement are long-lasting and demonstrably sustainable. This is because we work with local partners, responding to their needs, strengthening their capacity, and providing ongoing tailored support as needed. Some 89% of partners who responded to the survey said that the vulnerable people in their care benefited from music sessions, with top therapeutic benefits including enjoyment, participation, emotional expression, concentration and reduced stress.
Recruiting new Trustees
Two of our longstanding and much valued members have recently stepped down from the board of trustees. We took this opportunity to conduct a skills audit of current board (and staff) members, which helped us identify what we wanted to complement our current strengths. This has resulted in the collective decision that two new trustees would be ideal:
We would like to recruit one trustee who will bring wide experience of the UK care sector. We have been working alongside the music therapy profession in the UK across a broad range of beneficiary groups since 2005 (read more about our UK Programme here). We would now like additional support to inform, challenge and help us extend our activities in the UK and our overarching UK Programme strategy. It would be helpful if this person also has some understanding of good practice with respect to charity and/or business governance, as well as an interest in international development and the role of music in the lives of vulnerable children and adults.
We would like to recruit one trustee who is new to leadership and would value the opportunity to learn about charity governance, as well as bring a new perspective to the board. This person should have interest in the charity's activities in the UK and overseas and may have some relevant experience. Alongside lived experience, marketing, design, IT or social media skills would be an asset. We would welcome a thoughtful listener who has a charitable mindset and is confident to ask questions.
The current trustees hope that these two new trustees will bring additional diversity of thinking and experience to our established board and we welcome applications from people of all ages, backgrounds, cultures, and level of experience, including those with disabilities, people from minority ethnic backgrounds, and people from the LGBTQ+ community. The ability to work constructively with existing board members and staff is, however, a must. We hope that new voices will help us fulfil our mission to the best of our ability, and ensure we continue to scrutinise our governance and activities thoroughly.
If you think you might be interested to become a Trustee for Music as Therapy International, you can find out more about current vacancies here. The Charity Commission's guidance here also provides more information about the role and responsibilities of a trustee.