Open House Introductory Training, Georgia
Georgia
Children
Disability
Projects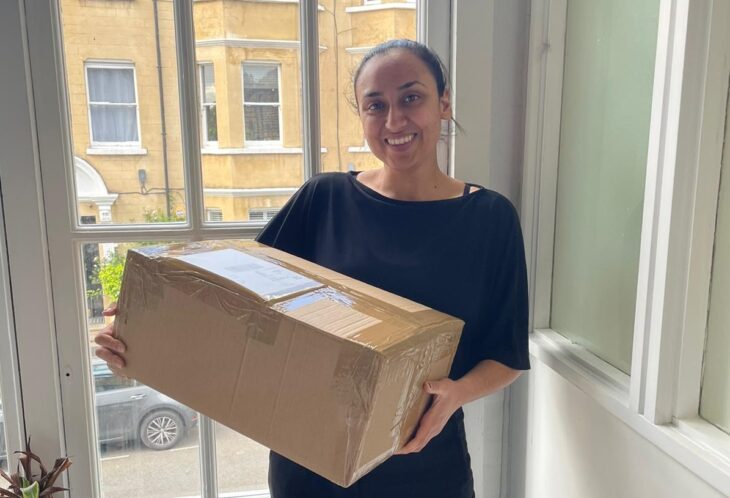 300 children and vulnerable adults access services offered by Open House in Kutaisi, Georgia and we hope to create the opportunity for all beneficiaries to access music by providing an introductory training for the staff at the setting. A new exciting project will be starting next week on Monday, and as you can see in the above photo of Kiran, our Team Assistant, we have recently shipped off new musical instruments for the staff to use during and longer after the training.  
Open House was founded in 2018 with a primary focus on early intervention for children with developmental delays. They also offer various services to children with autistic spectrum disorders (which is 80% of their beneficiaries) and adults who've had strokes (making 1% of their beneficiaries), specifically focusing on Aphasia and other cognitive difficulties.
Lile Kazaishvili, Clinical Neuropsychologist and founder of Open House, expressed an interest in 2019 for the staff at Open House to receive training. Now two years later (largely due to Covid disruptions) this training will finally be delivered over 7 – 8 weeks. Georgian music therapist Tamar (Tako) Zhordania will be leading on its delivery whilst being supported by music therapist and Advisory Panel member, Jenny Laahs. We anticipate that 10 staff will participate, all of whom are therapists in other fields.
We are aware that staff at Open House are familiar with the use of music as a therapeutic tool as they previously received a 2-day training from our existing Local Partners in Georgia. We are extremely excited to be providing further training for the staff at Open House and to be working alongside Tako, Lile and Jenny.
We are also looking forward to hearing more about how the delivery of the training goes, including participating staff gaining new skills, resources, experience and confidence to run music sessions independently. We will be sharing updates so keep an eye out!
Related projects
Introductory training
2022

On-site skill sharing: Open House (Kutaisi) 2022

Georgia