Championing local leadership
Georgia
Children
Disability
Young people
Adults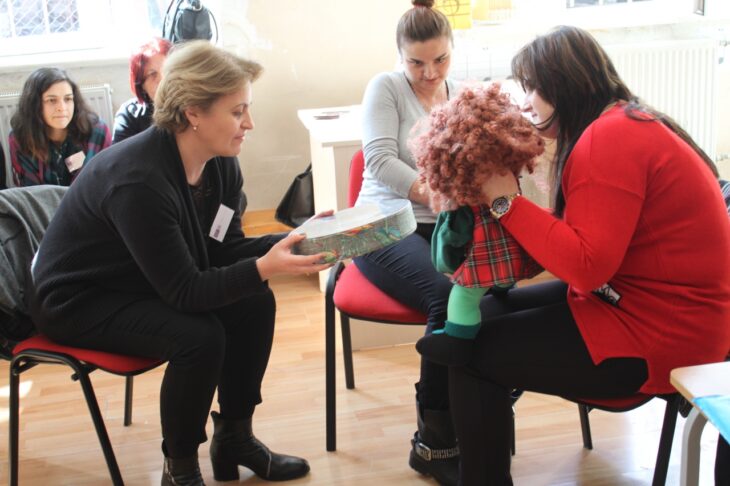 During a Georgian local network meeting in 2016, staff from schools #200 and #198 and the Parents Bridge Centre, decided their next step was to develop their capacity by becoming trainers themselves. Teona, the Headteacher of School #200, had also recently secured EU funding for Georgia's first Music Therapy Centre. She felt that the new recruits for the Centre would really benefit from support from some newly qualified trainers. So, in October 2016, volunteers Jenny Laahs and Isabel Bedford travelled to Tbilisi to work with the 11 partners who had requested training.
Jenny and Isabel began by visiting each setting to get a sense of the Partners' progress with their music practice. They were delighted to see the improvement in the children and young people who now had access to music. The group of children at School #198 had been doing music sessions since the very first project in 2011. At the Parents Bridge Centre, music practitioner Dodo was delivering sensitive sessions with young adults with learning disabilities, and at School #200 there were 15 students taking part in regular music sessions.
When we first observed Mari [School #198 student] she was unable to sit for more than a few moments… Observing her in the session this time, we were amazed to see her sitting and remaining engaged for the majority of the session, and even joining in by singing and saying the names of the members of the group.

Music therapists' report
What was also apparent were the leaps and bounds made by the Partners themselves, who had grown in confidence and developed their insight through gaining experience in their use of music.
Teona gave lots of encouraging feedback, commenting on how much positive change the staff have observed in the children who are regularly taking part in music as therapy sessions.

Music therapist's report
During the first day of Training for Trainers, the group consolidated the skills and knowledge they had gained since first working with MasT, thinking about the core principles underpinning their practice. They reflected together on how they had felt during their own training, and how this could direct the training they themselves would deliver. The second day built on this: the group looked at training tools, such as case studies or role play, and finally split into groups to present to one another on 'Boundaries,' using the training tools they'd learnt about during the day.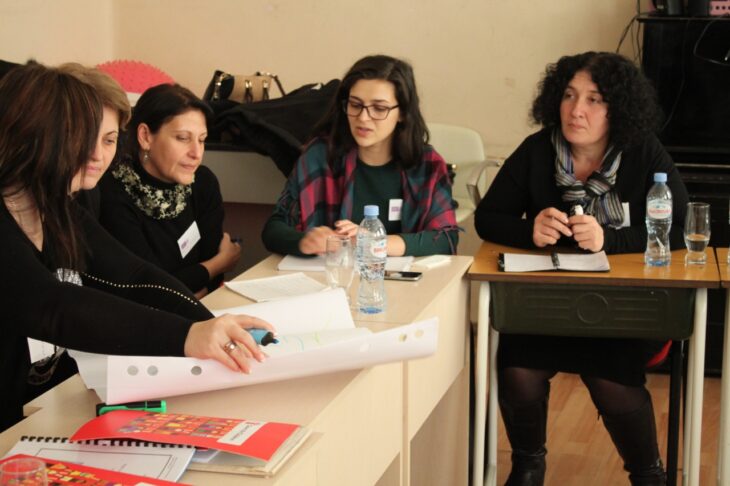 We were encouraged by how well this task was managed, evidencing that they were indeed able to use the different training tools effectively.

Music therapists' report
Jenny and Isabel left the Partners at all three settings enthusiastic and equipped to develop their own music training programme, confident that they would increase the reach of the new Music Therapy Centre in the region.
Related projects
Capacity strengthening
2016

Training for trainers: Tbilisi 2016

Georgia

Adults
Children
Disability
Young people