Tamar's (Tako) experience of sharing her skills at Open House, Georgia
Georgia
Children
Disability
Young people
Projects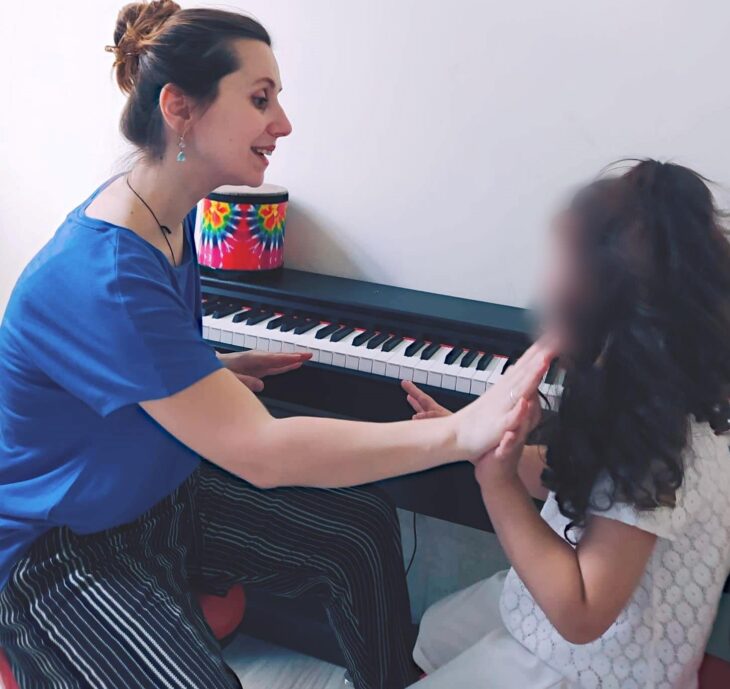 Tako Zhordania has been busy delivering an introductory training at Open House in Georgia for the past few weeks. Below you can read Tako's blog about how sharing her music skills is going:
When is a person satisfied with his work and achievements? When he can share own experience with others.

I always have a special desire for projects where other organizations besides me are responsible, especially when there is such an important and authoritative organization as Music as Therapy International. When Alexia offered me such a fantastic opportunity, I began to think about how much I was prepared for a weekly trip and to conduct "experience sharing" meetings alone with some good professionals in a completely foreign environment. However, as they say, a good deed is worth the risk, and for some reason I was sure that it would come out successfully, because behind me stood a number of strong and benevolent specialists and well-wishers, such as Alexia, Jenny and Makeda.

Kutaisi is an amazing city, as you enter the city, some melody comes to your mind, which then becomes a soundtrack for you, especially when this city is very dear to you. You can also remember the music from some movie, and every time you arrive, you will remember that and smile for that moment.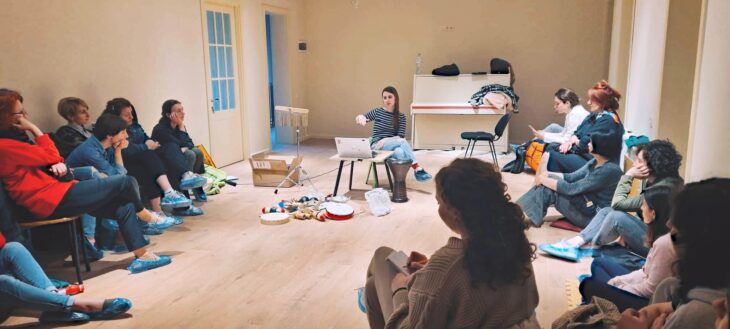 At the very first meeting I understood what it means when a motivated specialist is interested and ready to receive interesting information about using music, when they are not afraid of guidance and knows that there is no fully educated person, because learning is a process that always goes on, such as for me during the delivering of the project at Open House. Communicating with the participating specialists is amazingly enjoyable – how they treat beneficiaries as they talk about them, their parents and their future.

It is good when the head of the center is a person who knows exactly what their employees need and stands by their side. Lile Kazaishvili is exactly like that. Lile is professional in her work, purposeful and does everything for her organization, and also Nino, a participating staff who was involved in the skill sharing process from the very first day.

Music as Therapy International sent wonderful instruments to Open House, which I used during skill sharing and music sessions. After my 7-week program is over, music therapists and behavioral therapists will continue using them with their beneficiaries. I have offered them techniques and various methods as well as shared tips from personal experience and I have heard many interesting opinions from them as well. It is a two-way process, we both learn from each other and also share experiences with each other. This is how this process is so important. I have not only shared my knowledge and experience, but I have also appreciated the work of others, people who are always in search of better.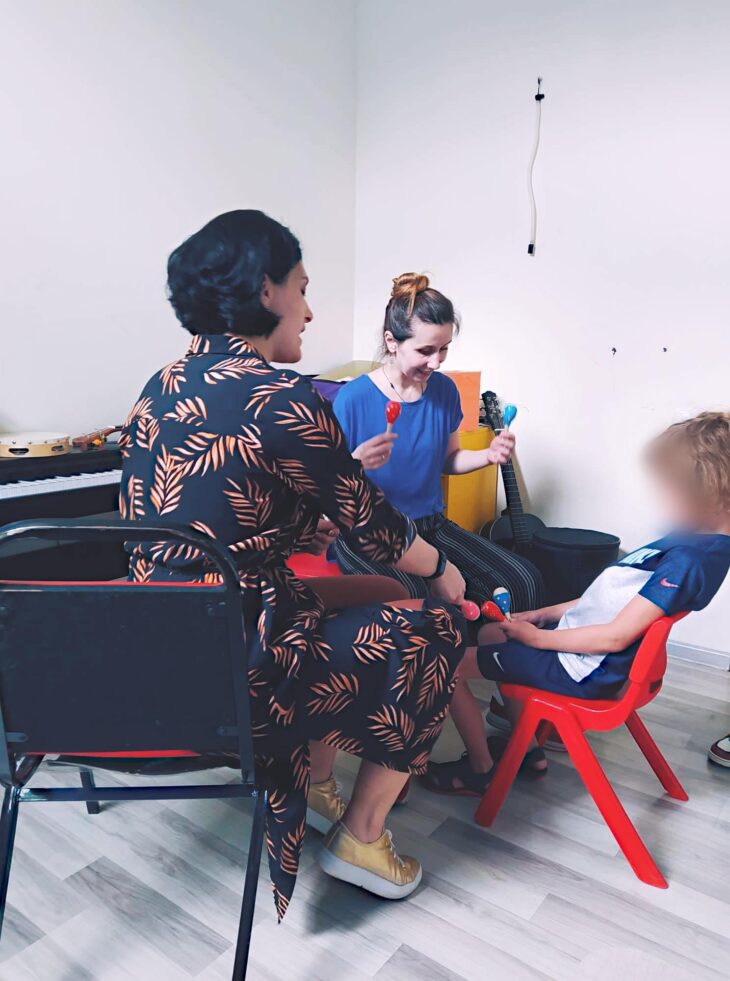 The most joyful thing is that I have found some extraordinary specialists who have enough resources to think about mastering the specialty of music therapy in the future. It was doubly enjoyable for me to watch a behaviour therapist use musical instruments and techniques shared by me in such a rugged and purposeful therapeutic process that it also had a positive impact on the beneficiary's behaviour.

I think this project will continue well and when it comes to an end, I will miss these nice people – full of life, who spare nothing for their beneficiaries and create a positive mood around them with their smile, acceptance and relationship.

I am grateful to Music as Therapy International for giving me the opportunity to work in my own country, my favourite city, as a specialist to share my own experience and knowledge with others and get a lot of positive energy from them. Such projects are necessary both in my country and in the whole world and I am glad that Music as Therapy International often takes care of this direction and the "skill sharing" program is held in different countries.

There are 2 more weeks ahead with some more pleasant moments that will definitely be add to my accumulated memories.
Related projects
Introductory training
2022

On-site skill sharing: Open House (Kutaisi) 2022

Georgia