Darren's Story
United Kingdom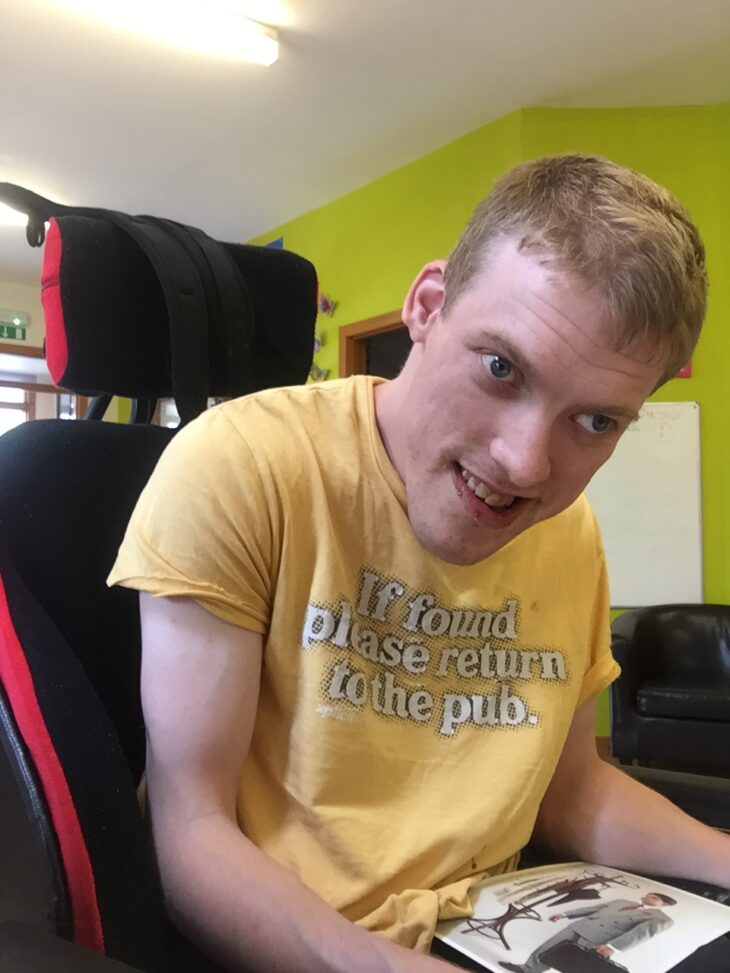 In 2019 Geoff Hewitt, a Senior Practitioner at The Montrose Centre (offering residential living and day activities for adults with learning disabilities) shared with us the Story of one of his clients, Darren. Like Geoff, we were so pleased to hear the positive feedback Darren had about participating in the sessions. Darren has been taking part in Geoff's regular Friday music group since the Montrose Centre's Introductory Training project, back in 2016.
Speaking to Geoff about why he values the sessions, Darren pointed out that there is a physical benefit to music-making in exercising his arms, which he can have difficulties with as a wheelchair user. Amd, as their group could reach up to twenty participants, he also appreciates the opportunity everyone gets to pick songs: his favourites are 'the days of the week' song, for its nice tune and ability to get active, and Makaton songs – they've done 'Sailing,' 'Roar,' 'Wonderful World' and 'Somewhere over the Rainbow' so far.
When I asked Darren what he likes about the sessions, he told me that "they're really really good." In fact, I often ask him at the end of a session to give me a mark out of 10 – it's never less than 10!

Geoff Hewitt, Senior Practitioner at The Montrose Centre
The social element of the group is really important to Darren, who says he likes "when other folks pick different things out of the box (of musical instruments) for me to play." He's also learnt more about his own abilities, and finds the key thing he gets out of music sessions is learning that he's "really really good at listening." Most of all, Darren likes that the activities in the group are shared – that in this space he is not always the focus.
I like that it's not all about me.

Darren, music participant at The Montrose Centre
Related projects
Follow-up visit: The Montrose Centre (Fort William) 2017

United Kingdom

Introductory training
2016

On-site skill-sharing: The Montrose Centre (Fort William) 2016

United Kingdom