Maintaining momentum and motivation in the UK
United Kingdom
Children
Dementia
Disability
Elderly
Young people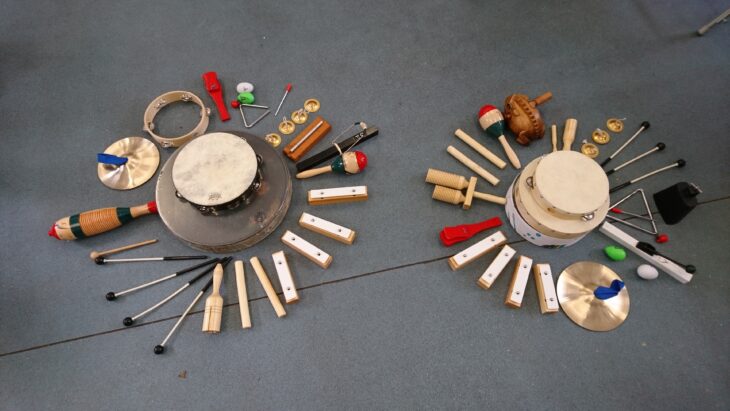 In 2019 we published the results of our year-long Sustainability Review, after returning to eight of the settings we partnered with in 2016/17 for the UK Programme pilot: 'Bringing it all Back Home.' In the Review, we learnt about the medium-term impact of music and, crucially, asked our Partners how things had been going since they trained, as well as what they needed to keep it going. There were many brilliant examples of self-sufficient music groups, but our Partners had clear ideas about the support they needed too.
This led us to launch the Motivation Scheme. This would not only encompass the traditional Follow-Up Visits, but included a new Partner Newsletter and 'Support Mechanism.' The newsletter became the forum to share opportunities, resources, training opportunities and experiences. We also created a simultaneous 'IMM Motivation Programme' for the Interactive Music-Makers, including three annual CPD events for practitioners to come together and share experiences.
Thanks for this. The newsletter is great! Useful feedback in a format that works well for busy practitioners.

Ali Mckenzie, caregiver
The response to the newsletter was overwhelmingly positive. Most importantly, Partners felt supported, particularly through the championing of their achievements and experiences. It became a place for practitioners to keep up to date on each others' progress, and became a space to share their learning and benefit from the experience of others. From the new McIntyre Partners' top tips for music, to a feature in the Music for Dementia Superstars for our Balachulish Partners, to 'Darren's' Story' a feature co-written with Geoff and Darren at the Montrose Centre (for which they won a slit drum!), Partners took full advantage of the opportunity to be part of a joined up 'UK Network' of other pioneers bringing music to care through skill-sharing.
The key is sitting with and enjoying the music with the residents and simply understanding the power that music has in dementia care.

Bev, caregiver,
By focusing each newsletter on a specific client group, Partners were able to access resources that were specific to them, such as the new Music Evidence Bases for each client group. Similarly, by holding CPD Events just for Interactive Music-Makers, new bonds were created between early years practitioners from different settings, and the sense of a network who shared experiences and skills was cemented.
It's really great to have the support and to have it available so long after the course

Tonia Brown, Early years practitioner
Over the year, the Motivation Programme reached twenty nine Partners. Four activities were shared, three CPD events were attended by nine practitioners, and many Partner voices were amplified.
Related projects
Motivation programme 2019

United Kingdom