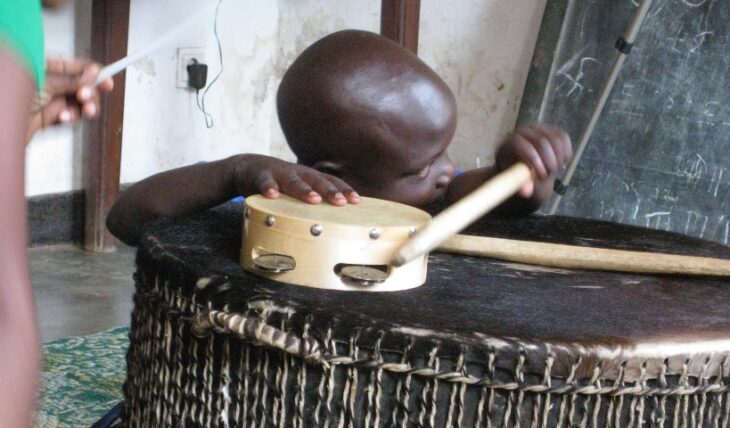 We are driven by the knowledge that there are many vulnerable people worldwide whose opportunities do not include access to the benefits of music.
Music is a universal language, enabling us to work in diverse contexts, cultures and communities around the world. As a powerful means for self-expression, it gives people a chance to communicate their thoughts and feelings. Music helps people form connections with others, offering a lifeline to isolated people wherever they live and whatever their challenges.
For over 25 years we have seen how music training can optimise care. Our activities give caregivers the skills, confidence and resources to use music, share what they have learnt and help change attitudes and approaches to care.
Capturing our impact
As part of our charity strategy we made our impact tracking, recording and reporting a priority for 2020-22.
The introduction of a Theory of Change was one way in which we have done this. Theory of Change models enable organisations to chart anticipated outcomes and longer-term impact you can expect to see from their activities. Our model articulates the commonalities between our goals, those of our partners, the ways in which music is being used by all involved and the experiences for different beneficiary groups. Using it, we can pinpoint key details from what our Partners tell us and report our impact more precisely.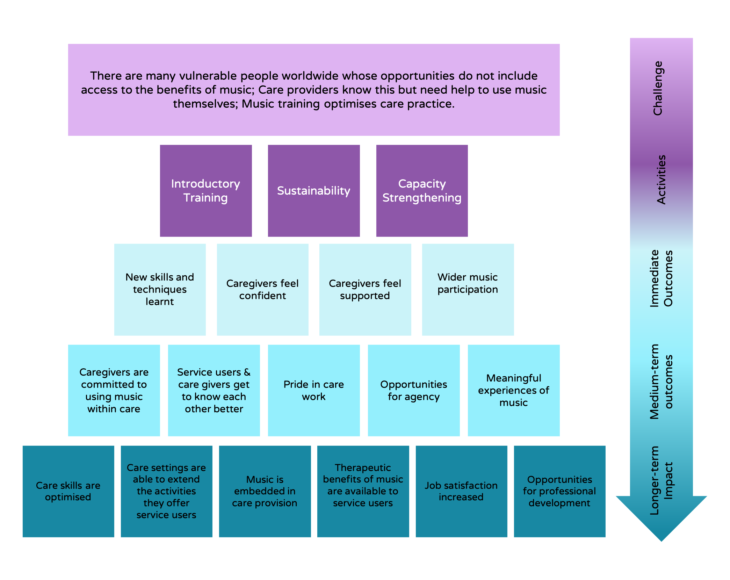 While we feel this current Theory of Change reflects our work today, we will continue to refine and adapt it over time. You can read more about why we use a Theory of Change model here.
Our impact in 2021:
23,139 vulnerable children and adults gained access to music as part of their care

441 caregivers received training and support in their use of music in care

204 care and education settings around the world benefitted from our activities